Why your dental practice needs to be 'accreditation ready'
If general medical practices are required to have a current accreditation status to continue administering care, then surely all dental practices fall under similar quality control requirements, right? Wrong.
Best practice, along with expected infection control procedures and processes for dental care providers is expected, yet to date, dental practice accreditation is not compulsory for private dental practices. Whilst there is no governing body legally enforcing these standards for private dental practices, plans are currently being developed, along with murmurs amongst dental professionals in the industry that accreditation is looming. This only suggests that it's really only a matter of time before accreditation is mandated.
One dentist recently surveyed by MADPAC asserted: "There has been talk of this for at least 12 years. I still think it is likely within the next five years; how else do you improve the chances of non-compliers doing the right thing?"
Accreditation standards currently being developed
Members of the Australian Dental Association may be aware that a set of standards are currently being developed by the Australian Commission of Safety and Quality in Health Care (ACSQHC), as advised by the Federal and State Health Ministers, to ensure small dental practices come under a national umbrella of mandatory accreditation, similar to what is practiced in the medical industry.
So far six dentists have participated in a pilot to test the suitability and application of the first five draft standards. The process has shown that if accreditation is mandated, many small dental practices will need to review their current systems and introduce greater formalisation. It is anticipated that a greater number of dentists will be involved in the pilot in future.
The medical industry is evolving, and according to one interviewed dentist, in future, we should expect that practices will become bound by medico-legal considerations to even obtain insurance.
With mandated dental accreditation on the horizon, there is clearly a need to prepare in order to ensure that your practice is accreditation ready when the time comes. We discussed what steps you can take with two Australian dentists.
How to progress towards accreditation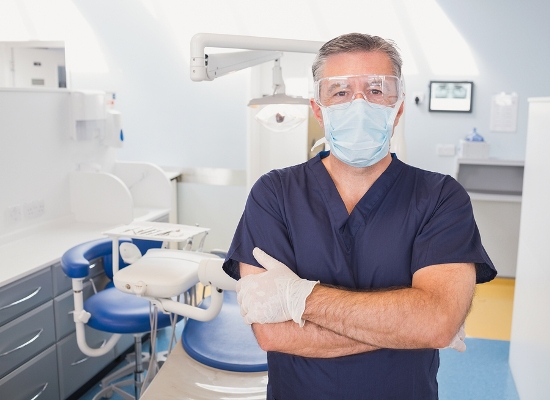 Perception is important
What your patients think is important. It can make or break your business. Patients have expectations about safe treatment and are likely to complain if they feel they are the victim of a lack of infection control. It's expected that dental care is delivered in a safe and sterile environment, and according to Dentist One, patients "want to see that they are safe" so it's essential to make your hygiene practices evident.
Our second surveyed dentist suggests that obvious measures such as the placement of barriers on operating light handles illustrates to patients that the practice is committed to providing a safe environment for treatment. He states that being safe "is a practice builder, because most patients present at a particular dental practice through 'word of mouth,' not a Google search."
"Nobody want to have to deal with an occupation acquired 'nasty.' To reduce the risk of cross-contamination, we have to assume that everybody has 'everything,'" adds Dentist One. That means wearing gloves, masks, sterilising your equipment and operating in a hygienic setting.
Don't compromise on quality
If you want to maintain and implement appropriate standards of care and service in your dental practice, there is obviously going to be an associated expense. Delivering quality care isn't just about experience, it's also linked to the kinds of products you choose to use, and one product that dentist's really shouldn't compromise on is gloves.
According to Dentist Two, by using poor quality gloves, dentists expose themselves and their patients to an array of risks including saliva and blood contamination on the hands of the glove wearer. This risk can be exacerbated by difficulty in putting the gloves on and taking them off. When gloves are difficult to use, they often result in waste due to becoming 'inside-out' before they are even worn.
"Gloves are the first line of protection for the operator, staff and the patient, so using good quality is a no-brainer," says Dentist One.
"Try not to be persuaded by overzealous sales reps who state that certain products are vital to your practice, and that without them, the Grim Reaper will be visiting soon.
"When looking to purchase infection control products look out for quality, ease of use and suitability of purpose; for example, disinfection agents must be appropriate to the surface being disinfected to avoid damage and be effective," he adds.
Shop smart when it comes to products, and ensure your gloves are quality tested and comply with current Australian standards.
Employ logical work sequences and protocols
Implementing processes and protocols can take time, yet this is completely trivial in comparison to the safety of a patient and the possibility of someone contracting a blood-borne virus. Whilst an effective work sequence should be logical and well-thought out, it shouldn't be so complicated that one requires a PhD to understand and master it.
"Apart from the obvious necessity to protect our patients, effective infection control protocols are also important for the safety of surgery staff. They give staff the confidence that the practice is 'doing the right thing' ethically. It is an important factor in the willingness of staff to be an advocate for the practice in their day-to-day interactions," says Dentist Two.
Seek assistance
If you're serious about progressing your practice for the requirements of successful accreditation, then you may want to consider seeking assistance from bodies who specialise in this area.
Private practices can opt for voluntary accreditation to NSQHS Standards, or refer to the 2012 Australian Dental Association Guidelines for Infection Control, a source for dental practices to make reference to in order to keep their patients safe and keep infection under control. This publication was a culmination of over 20 years of dedication and continued consultation with key stakeholders.
For most public dental practices, meeting NSQHS Standards is compulsory. Yet the situation can get murky for private dental practices who provide services on behalf of public health organisations. If your practice falls into this category, you should contact your local state or territory health department or relevant health service to find out whether your practice needs to be accredited.