Fallshaw Group partners with HFESA for 2017 ergonomics conference
We were on hand for this year's Human Factors & Ergonomics Society of Australia (HFESA) conference to help reinforce the message of safety and ergonomics in the workplace.
The venue for this year's Knowledge Through Networking & Sharing Day was the Australia Post building in Melbourne. This professional development event featured talks from a variety of speakers from academia and Worksafe Victoria, as well as research findings from practitioners in the field of ergonomics.
Fallshaw Group Healthcare Sales Manager Lloyd Sanders was on hand to explain the group's commitment to ergonomics and safety, and to show just how the Electrodrive range of powered mobility equipment offered more ergonomic ways to approaching common pushing and pulling tasks and by extension, making workplaces safer.
"Partnering with HFESA was a no-brainer, particularly because their mission completely aligns with the driving principles behind the design of our materials handling products," according to Sanders. "As the experts in mindful moving, we understand our responsibility to safety and ergonomics."
Sanders was keen to point out what stood Electrodrive apart from other materials handling suppliers.
"Take our range of battery powered tugs for example. When you compare them to our competition the first thing you notice is that we use a tiller handle controller rather than the more common butterfly-shaped controller. This is because we understand that the safest way to move a heavy load is by being in front of it where you can see the path ahead, reducing the risk of collisions. And the tiller handle lets an operator do just that, while keeping them in a natural and relaxed walking posture."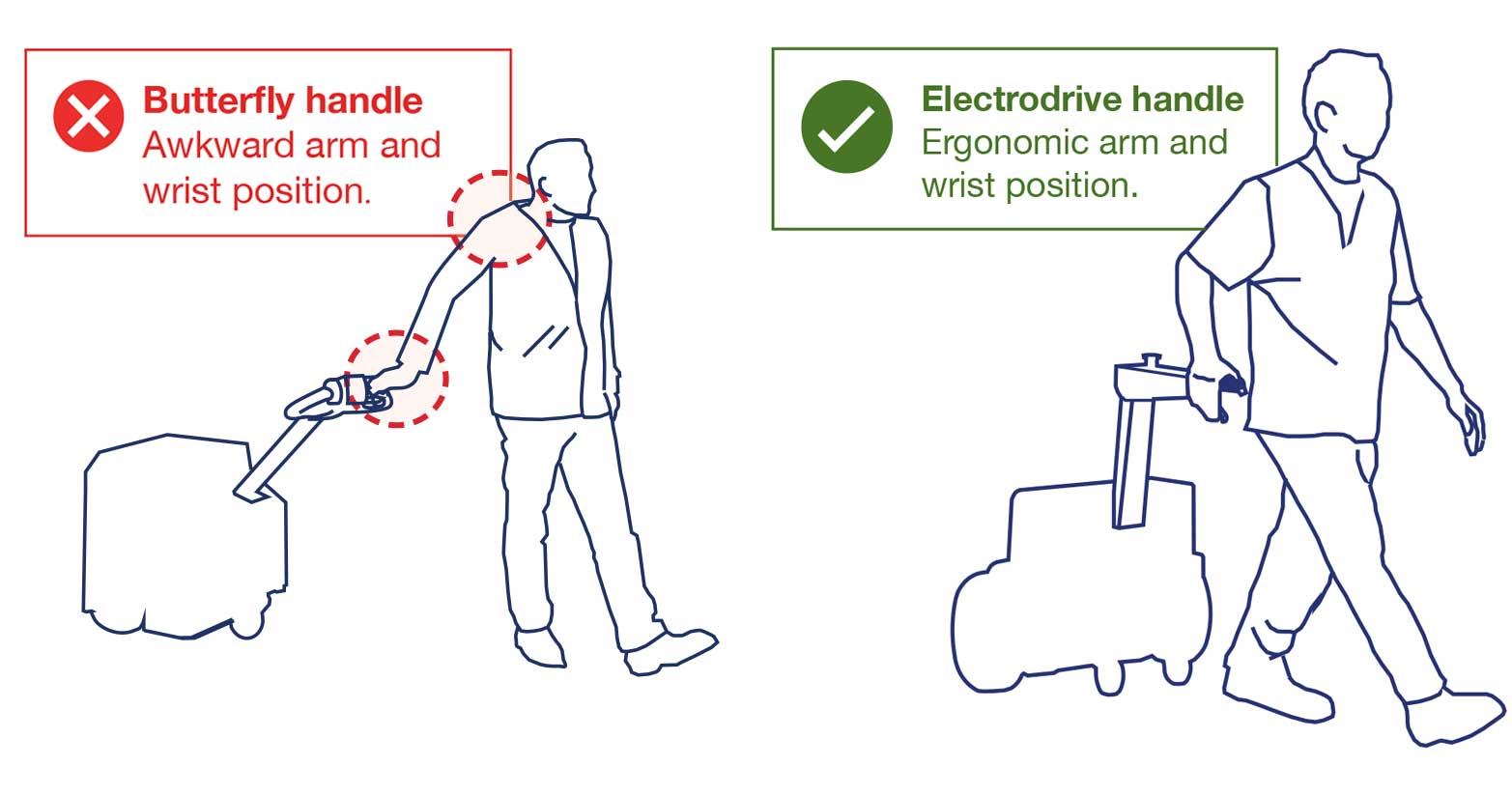 "This is to say that the butterfly-shaped controller is more suited for pushing a load in front of you, rather than towing," added Sanders. "If you do use a tug with that kind of controller, you'll find yourself in an awkward walking position, where your arm is twisted, and that's not very ergonomic."
By continuing to support knowledge sharing events like this, the Fallshaw Group hope to help stimulate research, innovation and effective applications of ergonomics both for practitioners and materials handling manufacturers alike.