We're looking at the 21st Century where people are essentially feeling younger, and the quest to get out more is increasing.
What is more important these days is we look for sources to help confirm what we already know, and that is to lead a normal life such as, go where we want to and when, do the things we can do without having to ask a loved one or friend.
I mean, what's more frustrating then having to wait for someone when we want to take a tiddle?
I'm not suggesting that everyone can do it alone, but we have an untold amount of people that can, and this blog is aimed at them because the demand for independence is what we all want in our lives, and what is worse is we may have become accustomed to just going with the flow which is what aids in the deterioration in our mental health.
It is a fact that long periods of not having interaction & social isolation has a negative impact in the long term. It also increases physical negative symptoms such as aches and pains, worsening of existing medical conditions and we're lonely and the dreaded mental health issue pops back up every time.
Positive Mental Health
Positive mental health can be easy, and the points below are simple steps we can take to ensure that we maintain our mental health and reach out to a new life of awesomeness…
Appeal to your Sense of Smell.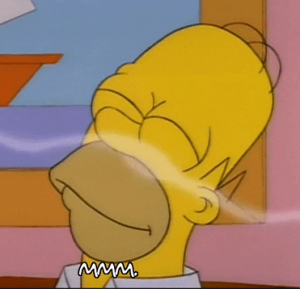 Find a smell that you like in the range of essential oils and burn them off with a couple of candles a week or incense smells. If you're not into candles then look at deodorants, shower gels or a like. Personally, I love the musk smell, so I buy the shower gel.
Create your positive feeling around you, not what others like, just you and sometimes change it so that you can get the aromas of life that is meant to be enjoyed to the best of ones ability.
Pamper Yourself
If you're like I, I love a good pedicure because I don't like my toes!.
I take a trip down the local shopping center and occasionally have the full heel and nail scrape pamper. One thing I do love is the feeling of a smooth foot and I'm a bloke! (I gave up worrying what others would say yonks ago).
Laughter is the Best Organic Medicine for Pain & Stress
Laughter is the cheapest way to reduce stress we can otherwise build-up. It stimulates a lot of our organs by increasing oxygen rich air into our blood cells. Our heart, lungs and muscles feel alive when our endorphins are pumped into them and moreover, with our endorphins being spiked, our stress levels reduce dramatically.
Laughter can also sooth tension and stimulate muscle relaxation and thus, reduces stress.
TV Online Stuff
Trying different comedy shows on TV is a great way to keep the endorphins up. Try to peel away from serious or live shows and spend some time on comedy shows.
Also, get onto YouTube and you'll find plenty of the oldies on there, When I go to the local aged care facility to spend a couple of hours, I bring up some of the Laurel & Hardy and Ain't Half Hot Mum shows.
There are plenty of online joke websites around, some corny as, but others hilarious.
One suggestion is to watch some laughter when you're in bed at night. This is something that I do most nights of the week. That 70s show is hilarious for me!
++++++++++++++++++++++++
AbbiCare are a National Mobility Specialist in lighweight foldable power wheelchairs. Our brands are Australian Trademarked and we supply right around Australia because we offer reliable and affordable power chairs for your buck.
Please go to our store page or to abbicare.com.au for more information