With so many people using the bench space, sinks, microwaves or fridge the kitchen can soon become less than clean and hygienic – especially if workers are in a rush to get back to their tasks. This can lead to bacteria growing and spreading which unfortunately can lead to illness spreading around the workplace.
Spring is here which means its time for a good ol' fashioned spring clean. Take this opportunity to put some new kitchen cleaning practices in place.
Signet has put together its Top 5 tips for cleaning your work kitchen. It guarantees that while these activities are quick they will dramatically improve workplace hygiene and the overall workplace environment.
Tip 1: Create an internal kitchen cleaning roster for staff to action during work time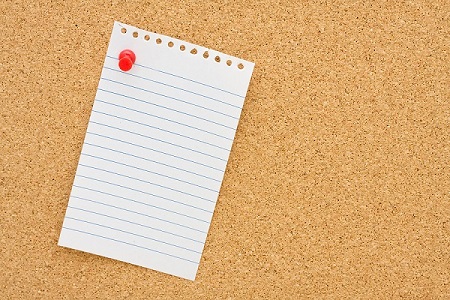 This is a great tip for so many reasons. Not only does it spread out the responsibility amongst each team member evenly, but it will help to remove workplace friction from those who feel that they are the only ones constantly cleaning up.
This roster will also help keep the condition of the kitchen top-of-mind which will remind people to clean up after themselves.
Tip 2: Have a fridge clean-out once a month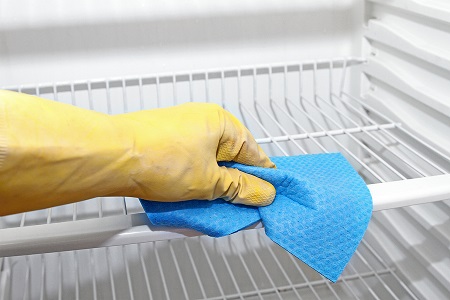 The fridge can start being a pretty smelly and unhygienic environment as food spills out of containers and people forget about food that they've put in the fridge.
Make sure you have a clean out session regularly using a high-strength disinfectant at the start or end of a month to stop mould or other nasties from growing.
Tip 3: Use a multipurpose disinfectant to clean bench tops, taps, sinks and fridge handles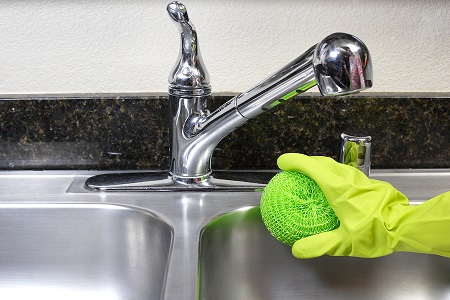 High traffic surfaces or surfaces that have food prepared on them should be cleaned frequently to stop bacteria and germs from spreading.
Have a multipurpose disinfectant spray easily accessible so that people can clean surfaces after use or when their turn comes up on the cleaning roster from Tip #1.
Tip 4: Clean out the microwave once a week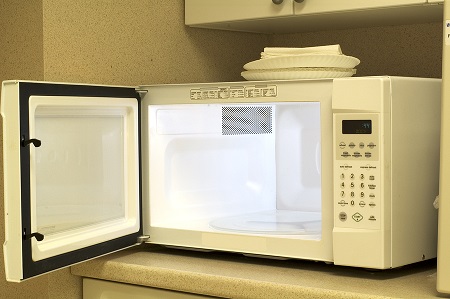 We're all guilty of this – heating food in the microwave for too long until the food explodes out of the container.
Unfortunately not everyone will clean up the resulting mess after they're finished with the microwave.
Clean out the microwave frequently, such as once a week, to prevent these food stains from becoming a permanent fixture in the microwave. This will also stop bacteria from growing as bacteria can live for up to three weeks on a dry surface.
Tip 5: Regularly replace cleaning materials like cloths, sponges and tea-towels to avoid germs spreading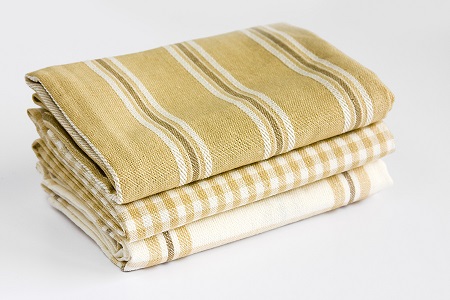 If a cloth, sponge or tea-towel is used for too long it can soon become a germ carrier rather than something helpful for cleaning up a mess. Replace each item on a regular basis with high-quality scourers and wipes for improved hygiene levels and more effective cleaning.
Spring cleaning can be quick, easy and so beneficial.
Stay tuned for more handy hints and in the meantime take a look at Signet's infographic, The Cost of Clean.