Get 3+ quotes to find the right
Shower Trolley
It's free, quick, easy and secure
Let us get you 3 quotes
Compare and select the best Shower Trolley
Instantly access expert suppliers
Get personalised quotes to compare
It's free, quick and secure
Compare quotes from expert Shower Trolley suppliers like:
Looking to buy the best Shower Trolley for sale
? Get Quotes sends your requirements to expert suppliers in Australia so you get personalised quotes to compare, then choose the one that's right for you. No more trawling through multiple websites!
Get Quotes
to find the right Shower Trolley for sale now.

Save time
Compare quotes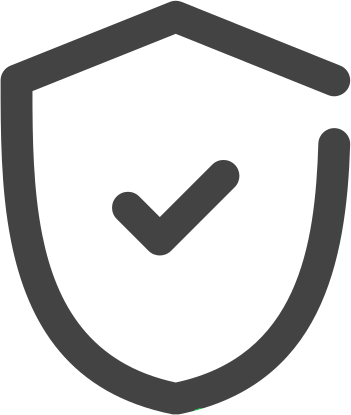 Buy with confidence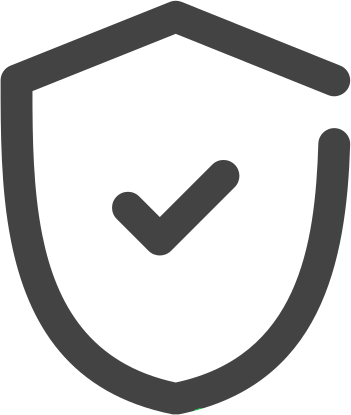 Save time, compare quotes & buy with confidence
---
Shower Trolley Suppliers
A shower trolley offers a safe system to improve assisted hygiene routines for dependent individuals with low mobility. This type of trolley provides a stable platform lined by a padded polyester tub reinforced with a PVC covering. This allows carers to easily transfer individuals from their bed to the showering area and provide them with necessary hygiene care.
When transferring a patient, unlike shower commode chairs, shower trolleys can be adjusted to bed height through the use of manual or handset controls. The side mounted column allows the trolley to overlap the bed for a safe and easy transfer. Secure side supports make the individual feel safe and at ease during the transfer and bathing process. The shower trolley can also be adjusted to give care providers better accessibility and an optimal working height to ensure an easy and efficient process. While cleaning, the excess water is drained through a flexible drainage hose via a toilet or floor drain.
Shower trolleys are available in a range of different models. Each model will differ in size specifications and in the features they provide. Here are some helpful features to look out for when selecting a shower trolley:
Dual drainage for more flexibility
Centralised locking to ensure maximum stability
Stainless steel for corrosion and rust resistance
An additional wedge pillow for hair washing
A shorter bed length for pediatric care
The ability to facilitate a semi bath
Rechargeable battery
Height adjustment controlled by a handset
Easy attachment and removal points on the mattress for a simple bathing process
Frequently Asked Shower Trolley Questions
Who is a shower trolley used by?
Shower trolleys are used by individuals with postural challenges, limited mobility, cognitive impairments or are confined to bed. The shower trolley allows bathing to be done in a safe and comfortable manner while easing the workload of carers.
They are also used by patients with wound and burn injuries. Proper hygiene care is a vital concern to the healing process. The shower trolley provides good access when washing and treating affected parts of a patient's body.
What is the difference between electric and hydraulic shower trolleys?
There are two types of mechanisms that perform adjustment controls in a shower trolley. These are:.
Electric controls are generally smoother for the user and are easier for caregivers to use. However, this mechanism is battery powered and requires regular charging to be used.
Hydraulic controls do not require charging and are usually cheaper to purchase. The chosen mechanism will depend on user experience and the needs of the organisation.
What are the different sizes and specifications of a shower trolley?
Shower trolleys are available in a range of sizes and specifications. The dimensions of the trolley are dictated by the height and BMI of the individual, whereas the safe working load is determined by the combination of the water and the individual's weight.
The maximum and minimum height adjustments should also be suitable for the bed height when transferring an individual onto the shower trolley.
Another consideration to make is the usable surface area of the platform, this will benefit the caregivers during the cleaning process.
Here are some examples of the size and specifications available for shower trolleys.
| | | | | |
| --- | --- | --- | --- | --- |
| Width (mm) | Length (mm) | Safe working load (kg) | Maximum height | Minimum height |
| 600 | 1400 | 120 | 800 | 450 |
| 700 | 1700 | 180 | 850 | 500 |
| 800 | 1900 | 180 | 880 | 500 |
| 900 | 1900 | 200 | 880 | 500 |
| 900 | 2100 | 220 | 910 | 510 |
How much does a shower trolley cost?
The price range of a shower trolley is between $1,500 - $8,000. No matter the price, all shower trolleys will come with a padded platform, a stainless steel body and drainage plugs. Additional features and electric controls will increase the price of the trolley. Features are designed to improve patient hygiene routines by providing comfort and facilitating healthcare practitioners during bathing.
What is a common problem with a shower trolley?
The most common problem shower trolleys encounter after repeated use is damage to the castor locking mechanism. Shower trolleys have four wheels all with individual locks.
It is important that these locks remain in good working order as they keep the trolley in place when transferring an individual and during the cleaning process. The locks must also be quickly and easily released in case of an emergency where the individual must be moved.
The locking mechanism may become damaged from repeated use, pushing the trolley while the lock is engaged or bent from an external source. The mechanism may be able to be fixed or in some same cases will need to be completely replaced. Some models may feature a centralised locking mechanism which removes the chance of a lock being damaged due to user error.
What is the difference between a shower trolley, shower bench and shower table?
The main difference between a shower trolley, shower bench and a shower table is mobility. Shower trolleys have four wheels and are able to transport a patient from their bed to the shower room. On the other hand shower benches and tables are fixed in position to the wall or are supported by 4 legs. A shower trolley also features a range of height adjustments and is capable of providing the user with a shallow batch, unlike the shower bench and table.
What is the weight capacity of a shower trolley?
Shower trolleys are available in a range of different size specifications and weight capacities. Adult shower trolleys typically have a weight capacity of 180kg and pediatric trolleys are usually rated at 120kg. For individuals that require an increased weight capacity, a bariatric model may be suitable. It is important to factor in the weight of water when selecting a suitable shower trolley, as this may exceed the safe operating limit.
Buy a Shower Trolley Near Me